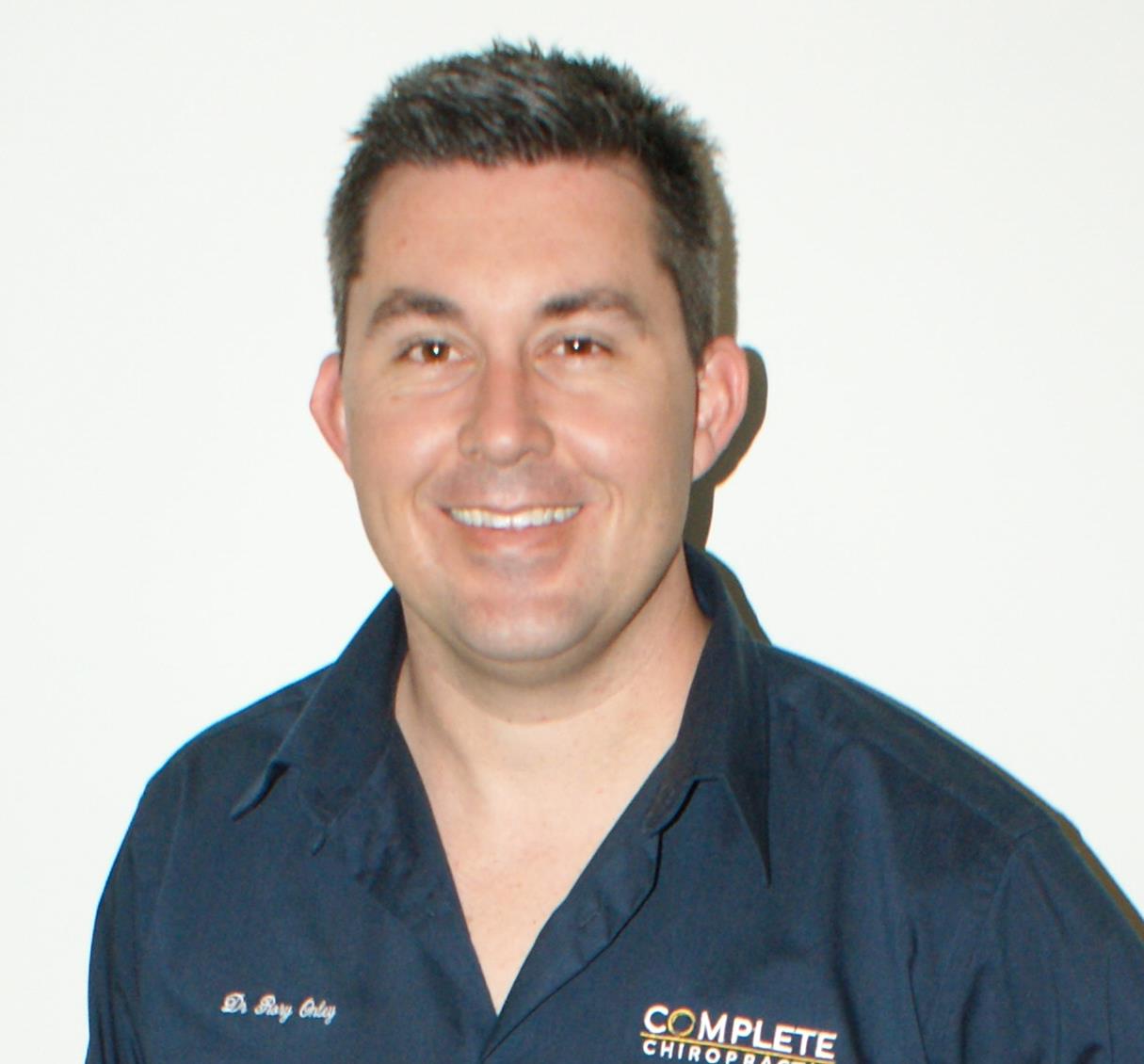 Dr Rory Onley…Chiropractor

Growing up in the western suburbs of Adelaide, Rory like most school leavers didn't know exactly what he wanted to do after school. Rory had watched his father get great relief and restore his normal movement in his lower back from chiropractic care (this was the only thing that had helped after trying everything under the sun), and seeing him continually improve from getting regular maintenance adjustments after years of low back pain, Rory decided to look further into it. Rory was accepted into a chiropractic degree at Macquarie University in Sydney. In the first few weeks it all made so much sense to him that the nervous system controls the whole body, and any irritation to it can affect the body in some way or another. After completing his Chiropractic science degree, and Masters in Chiropractic in 2004 Rory returned back home to Adelaide.

Rory is married to Amy, a nurse at the Women's & Children's hospital, and they have a beautiful family with their son Jack, and daughters Lucy and Evie. All who received their first check up and adjustments within hours after birth (and all still gets regular adjustments to help keep him happy and healthy).
For the last 15 years Rory been running Complete Chiropractic, providing care to the North Eastern suburbs and surrounding communities. Rory's mission is to provide the highest quality health care which incorporates a holistic approach towards patient management and preventative care. Our practice is committed to promoting wellness and disease prevention to all our patients.

Rory also practices what he preaches and gets to the gym/or does some form of exercise every day, which helps keep him fit and healthy, along with eating well. He also has an interest in all sports and finished his Sports Chiropractic Science Diploma in 2008 . Rory is also currently completing the only post graduate Wellness Certification program available, accredited by the International Chiropractors Association and is also been on the State executive board of the Chiropractic Association of Australia in the past.

And yes Rory does see a Chiropractor regularly to help maintain his body's health and wellbeing, he can't treat himself.

Dr Georgia Avery... Chiropractor

Georgia grew up in Middleton, before moving to regional Victoria and then to Melbourne for University. She loved growing up in South Australia and is excited to be returning home.
She grew up playing basketball, competing in athletics and "Campdrafting" (Horse riding). As a sporty kid, she found that Chiropractic not only helped with injury management, but also helped her body to thrive and perform at its best. Georgia has been adjusted by Chiropractors since she was young and this is what inspired her at a young age to become a Chiropractor.
She has spent the last year practicing in Melbourne, as well as being the lead sports trainer at the local footy club. Late last year, Georgia spent a month in India where she helped and adjusted people in rural and impoverished communities. Georgia has loved seeing the profound impact that Chiropractic can have, no matter the person's background or prior understanding of Chiropractic.
Georgia loves staying fit and healthy, fermenting Kim chi and kombucha, and is looking to join a local team for her second season of women's AFL. She loves weekends away camping and hiking with her partner, and a good drop of wine and choccy.
I love working here at Complete Chiropractic and working along side Dr Rory and the team, helping people achieve better health and staying healthy"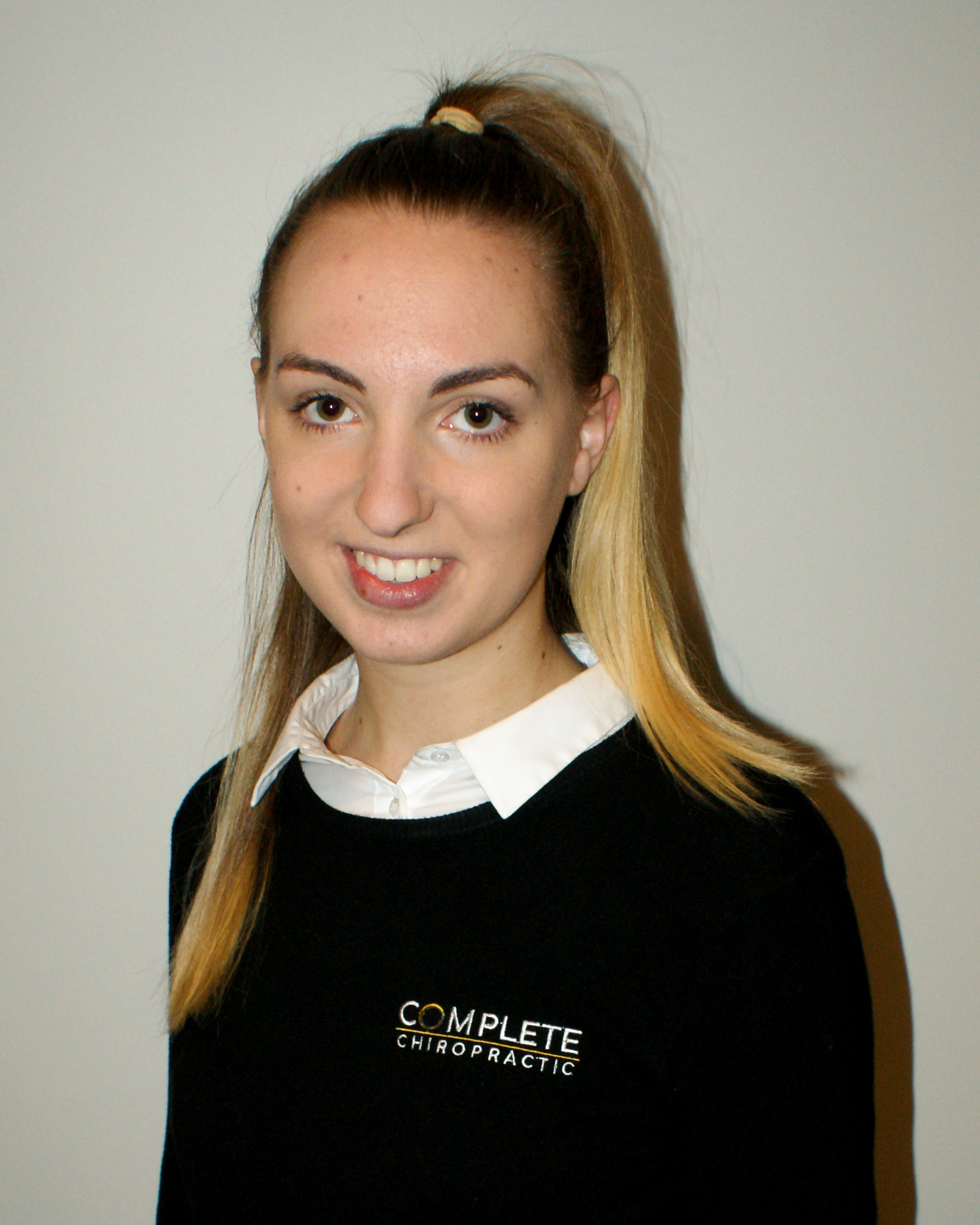 Emilia Corbo…Chiropractic Assistant

Emilia is a local girl growing up in Athelstone, coming from a large Italian family.
Emilia has always been driven by a passion for human health and its maintenance. She is currently studying at Flinders University, in her second year of a Bachelor of Biomedical Engineering combined with Medical Science…and still has 3.5 years to go. She hopes that the degree will give her means to one day, improve biomedical instrumentation around the world.

At the age of 10 she joined the Australian Girls Choir. When her time as a chorister drew to an end, she was asked to remain with the choir as a staff member, where she now works as a Venue Manager.

Emilia is very excited to be working at Complete Chiropractic, and is enjoying getting to know all of our lovely practice members! Emilia loves spending her shifts chatting with and getting to know all the practice members in the waiting room. These are people from so many different walks of life: from professionals to children and students, and everyone has an interesting story to tell.
Cheryl Hollister…Chiropractic Assistant

Cheryl is very outgoing and extremely passionate about life - most importantly, health and fitness.

Cheryl is originally from Michigan, America. After seeing most of the world, she decided to follow her heart and her now husband Ryan, back to his hometown of Adelaide over 10 years ago, and has loved living in Adelaide ever since and she followed her passion into the health and fitness industry.

Cheryl has spent 8 years travelling the world, while singing and entertaining on the worlds best cruise ships.

Cheryl is a personal trainer and fitness instructor. Cheryl also is a nutritional coach and loves to help people reach their health and fitness goals.

Cheryl started going to a Chiropractor at a very young age. Her family has always been very passionate about leading a healthy life the natural way. They knew going to the Chiropractor was an important part of staying healthy.

Cheryl is really excited to extend her passion in helping others as a Chiropractic Assistant at Complete Chiropractic.
Copyright 2019 - Complete Chiropractic - All Rights Reserved